Back to Georgia
What I learned as a junior high school teacher.
By Wally Curran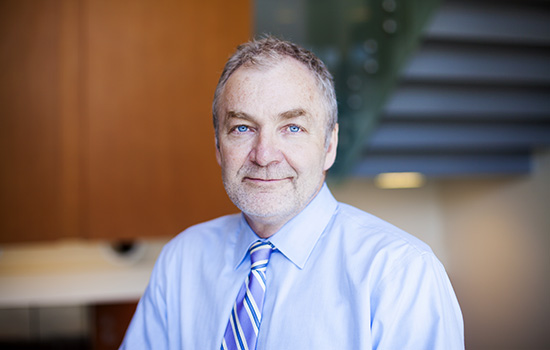 I grew up in coastal Massachusetts and attended college in New Hampshire, but I've called Georgia home for the last nine years. My connection to Georgia reaches much further back in time.
During my first week in college, my advisor asked about my career goals and I described both my interest in becoming a physician and my desire to teach and coach in a public school system prior to medical school. I was truly unaware of that plan until I voiced those words at that moment, but it was obviously deep-rooted because I did actually execute that plan. My advisor challenged me on this crazy idea but ultimately and reluctantly advised me on relevant curriculum options.
I first arrived in Georgia at age 23, when I began a three-year stint as a junior high science teacher and high school track coach in the public school system in LaGrange. I intentionally taught earth science and biology but unintentionally taught an introduction to the New England accent.
I was much more successful in the latter lesson; every 3- to 18-year-old in LaGrange worked at copying my accent, usually sounding like a bad imitation of a robotic voice.
That work experience was extraordinary, and I know that I learned far more from my students, colleagues, and friends than they learned from me. Any skills I have in communicating at the lay level and in a community setting were honed through that work experience. LaGrange was a wonderful place to work and live in and is an exemplary example of the close-knit communities that can be found throughout our great state.
My enthusiasm for returning to Georgia in 2008, following many years in Philadelphia, was grounded in great memories of my early career in LaGrange. I celebrate my Georgia connection with Winship colleagues who are from this state, as well as with those who came here to do research, educate, care for patients, and lessen the burden of cancer throughout Georgia. We have all joined our personal and professional histories with the people of Georgia.—Wally Curran