Around Winship
Women in Winship Bridge Gender Disparities
---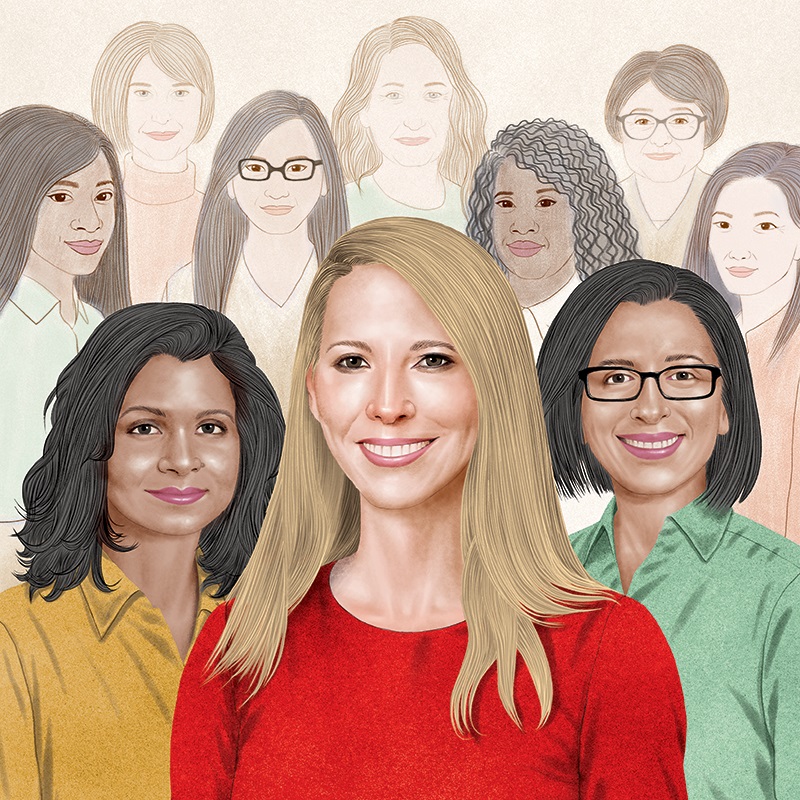 WOMEN IN WINSHIP WAS FOUNDED IN 2017 to address gender disparities in the academic environment and promote women's career development at Winship. The group is co-led by Kristin Higgins, MD, medical director of radiation oncology of the Emory Clinic and Winship's disease team lead for lung cancer; Ragi Kudchadkar, MD, chair of Winship's Protocol Review and Monitoring Committee; and Madhu Behera, PhD, Winship's chief informatics and data officer.
Women in Winship hosts workshops to support Winship women's professional development, leadership, communication and negotiation skills. The group also works to increase the number of female invited speakers for Grand Rounds and the Elkin lecture series. From only 33% of Grand Rounds and 13% of Elkin lectures given by women in 2019, the group succeeded in increasing the number to 38% of Grand Rounds and 50% of Elkin lectures in 2021. The group also serves as a liaison between the Winship Executive Committee and female faculty members and trainees.
Co-chair Higgins says, "Part of our job is to really represent our women faculty members, scientists, clinicians and trainees, and bring the issues to the forefront with our leaders." She says the group allows the women to bring up issues that may be hard to talk about on an individual level. "What we can do with our committee is come forward with a unified voice and say, 'Look, this issue is really hurting our women faculty members, we need to address it.'"
Editor's note: Dr. Kudchadkar has left Emory since the publication of this article and we thank her for her contributions to Women in Winship, which remains an active group. Amy Chen, MD, MPH, has joined the Women in Winship leadership team in her place.
Share This Story