2019 Winship Win the Fight 5K
Run to win
Runners and walkers crossed the start line on Oct. 5 for the ninth annual Winship Win the Fight 5K.
---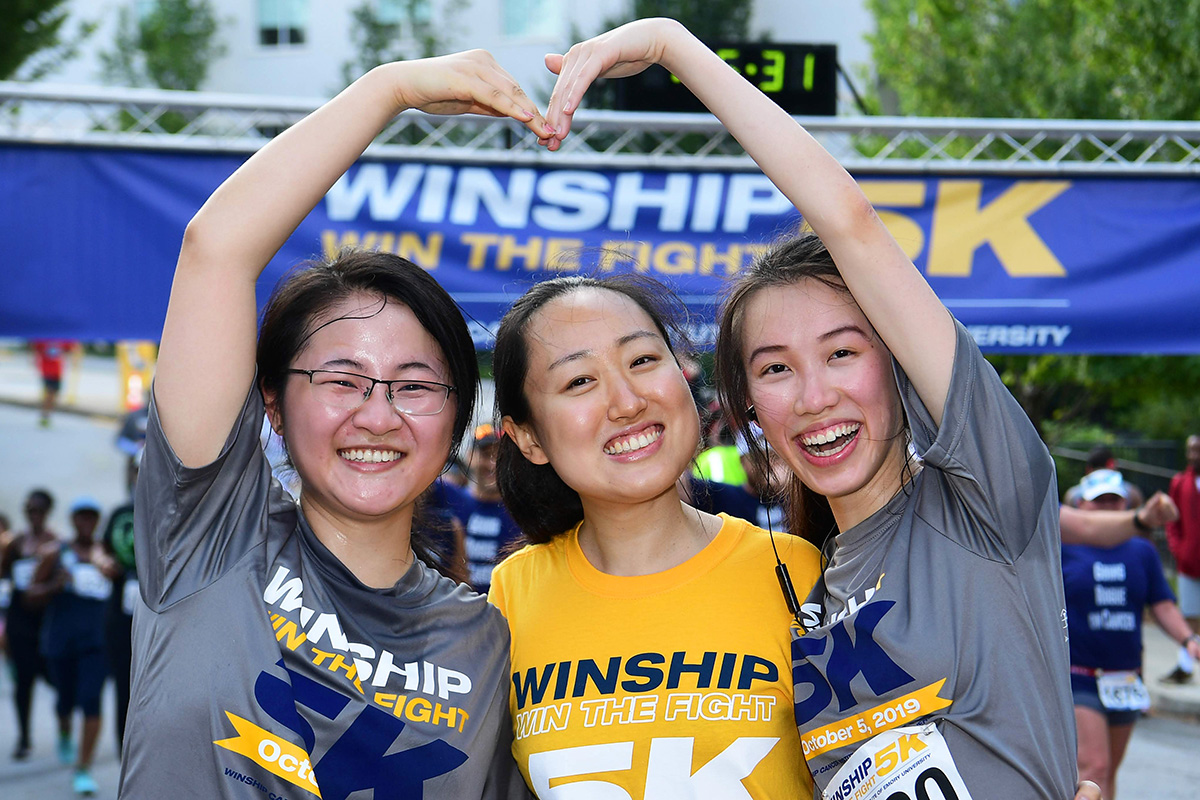 The event drew 3,500 participants and 400 volunteers to the Emory campus.
The Winship 5K raises funds for cancer research at Winship, including a newly endowed professorship to support Winship investigators exploring new areas of cancer research. This year's Winship 5K has raised more than $809,000.
Team spirit was super strong this year from top Winship 5K corporate sponsor Peach State Truck Centers.
The Winship 5K brings together cancer survivors...
Friends and family...
And supporters of all ages!
The pre-race program was kicked off by (left to right) WSB-TV reporter and 5K Emcee Mark Winne; Winship 5K Grand Marshal Coach Nicki Collen; Winship Executive Director Wally Curran; Emory President Claire Sterk; and Emory Healthcare CEO Jon Lewin.
Survivors made the day shine.
Share This Story